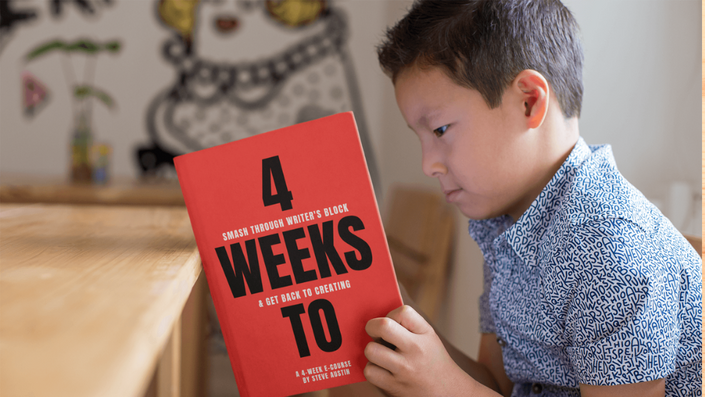 4 Weeks to Smash Writer's Block
...and Get Back to Creating
Your Instructor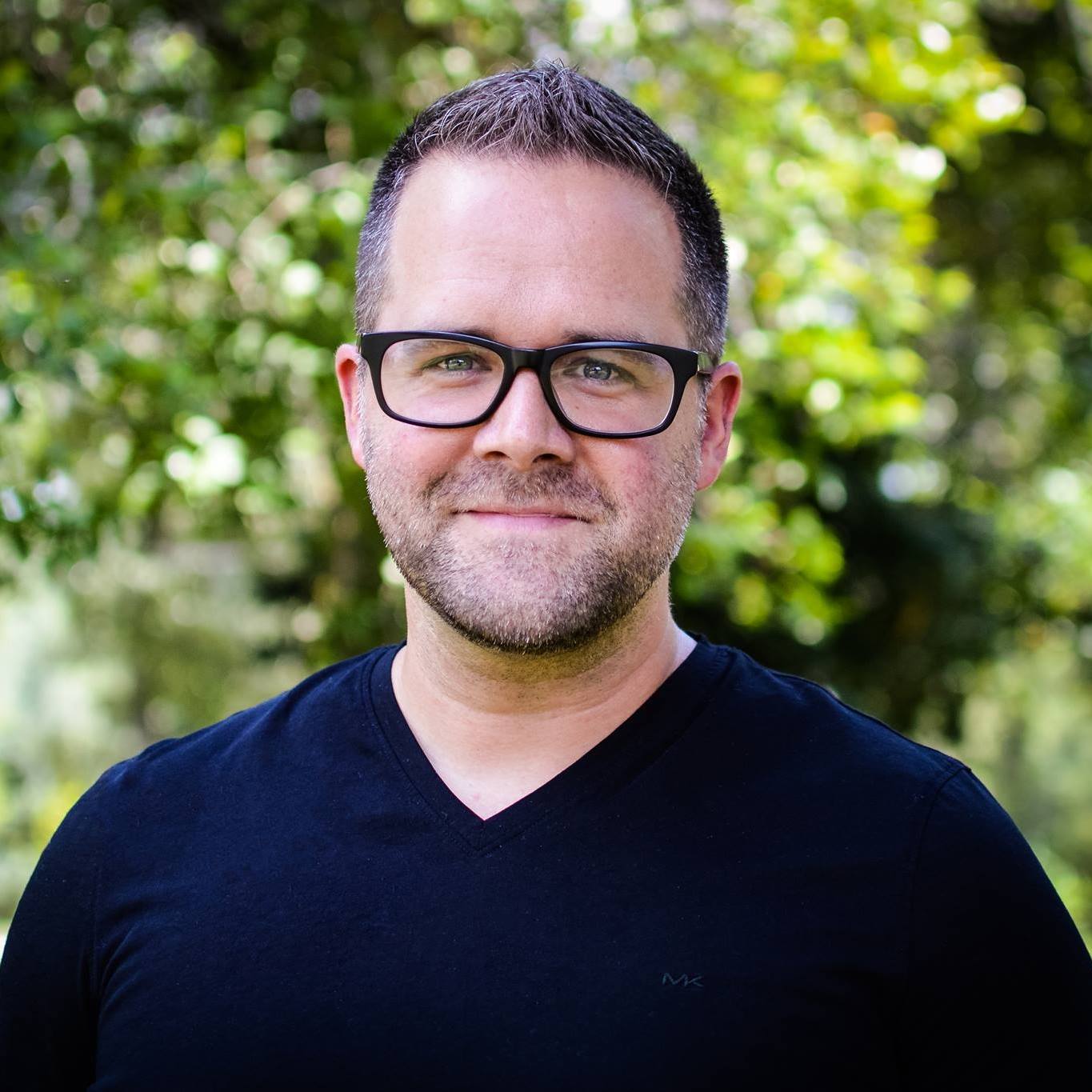 Hey, thanks for checking out my smashing new course (see what I did there?)!
I've been blogging since 2010, and I've even written a few books, including two Amazon bestellers: From Pastor to a Psych Ward, and Catching Your Breath.
I live in Birmingham with my wife Lindsey and our two kids, Ben and Caroline. Plus Shadow, the wonder dog.
If you have any questions, please feel free to email me at steve@iamsteveaustin.com
Calling all coaches, creatives, consultants, bloggers,
and other service-based professionals who feel stifled, frustrated
or draw a total blank when they sit down to write…

Stop Feeling Uninspired, Stuck or "Blocked" When Writing Content!
If you want to know how to get over writer's block and start concocting powerful, interesting and fun content for your people (again or for the first time), then keep reading…
Picture this...
It's 11p.m. You're staring at a Google Doc that's either completely blank or littered with a few random, definitely-not-so-coherent sentences.
You know you should be creating content for your audience.
You know you should finish (or start) that blog post, or sales email, or put the final touches on that sales page.
Or maybe your goals are even loftier. Maybe you know you should be penning your memoir, or finishing that course workbook, or wrapping up that e-book.
But…there's a problem.
Your "tomorrow morning" deadline (even if it's only a "self-imposed" deadline) is looming around you like a thick, black cloud.
And the words just aren't coming.
Worse, you can't figure out why.
You love your business, your clients, and the message behind your brand.
So why can't you seem to get anything worthwhile from your brain to your keyboard?
What gives?
Odds Are You're Experiencing the Dreaded Phenomenon Known as Writer's Block
Whether you want to write a book, start creating regular blog posts or even just write regular emails to your list, if you just can't seem to get started–or get back to writing once you stop–you're likely suffering from a temporary condition called writer's block.
But Don't Fret Just Yet–Writer's Block Doesn't Have to Be a Death Sentence for Your Business!
Here's the thing that most people don't know about this common ailment: writer's block is often just another name for 'fear'–fear that you're not good enough, smart enough or–the Big One–that people will judge you for your efforts.
But here's the good news: Fear isn't inherently bad.
In fact, fear is actually pretty valuable for us as humans. It's what stops us from running in front of a bus, or eating something random off the street or making a risky move when driving down the freeway. Fear has kept humans alive for thousands upon thousands of years, in the face of wild animals and other dangers.
But here's the kicker: Since we no longer need to worry about a lion or tiger snatching us up and eating us as a midnight snack, we've actually conjured up other "boogeymen" to fear–and writing just happens to be one of those things!
(I know. Comparing writing to a lion kidnapping seems a little dramatic–but the truth is, fear is fear is fear!)
So, what can you do to retrain your brain and get past the paralyzing fear that's stopping you from writing your big bestseller–or next blockbuster blog post? Is it even possible?
Well, just ask any professional writer.
While they all agree it's no fun to wrangle with the blinking cursor (and they ALL do from time to time), there are actually plenty of tips and tricks you can use right now to get past writer's block, prevent writer's burnout, and generally keep your creative well full and your creative fears and anxieties at bay.
Even better? These methods aren't magic and they aren't complicated. You probably just haven't heard of them–or actually used them–before!
Introducing…
4 Weeks to Smash Your Way Through Writer's Block & Get Back to Creating
In this four-module self-training system, you'll learn how to "unblock" yourself from fear, procrastination, perfectionism and other "writing worries"–and start whipping up wicked-good writing (even if you think you're on the brink of burnout).
Whether you want to write a book, a course, a series of articles or even just get over some other weird writing hang-up, this quick-and-easy self-study course will guide you through creative ways to take the pressure off yourself, tap into your creative unconscious, identify and release the deepest fears that are blocking you, and find your own unique writing style.
Best of all, this course doesn't just provide you with tried-and-tested techniques to break through your writer's block now; it will also give you everything you need to minimize the number of times you'll encounter this pesky predicament in the future. (Thank goodness!)
Here's what you'll get in each section...
Module 1: Getting to the Root of Your Fear and Taking the Right Steps to Eliminate It
Fear served cavemen and early humans well. But now that we don't struggle with dodging saber tooth tigers on the daily, our brains have developed other things to fear: including writing and creating. This module is all about getting fear out of the way before you even try to write a word.
You'll learn…
The 5 most common causes of creativity-blocking fear–and why they seem so impossible to solve (spoiler alert: they're not!)
How to exorcize your unique writing demons–one confidence-building step at a time.
The single most successful strategy for turning your "writing mindset" around fast–and why this is so freakishly effective at breaking barriers.
Why finding out why you want to write is more important than finding out what's stopping you–and exactly how to uncover your unique why.
Five hacks for getting your creative juices going again –without you writing a single word!
Module 2: Take the Pressure Off and Let Yourself Live
When writing is an almost-daily requirement (like it is for most online business owners), odds are you have to create volumes of content on demand that require volumes of brain power. Which means? You actually might not be experiencing "plain old writer's block"–you might be toeing the line between writer's block and a deeper issue: writer's burnout. In this module, you'll learn how professional writers and business owners alike can avoid this by eliminating the burden of expectation.
You'll learn…
Why "forcing yourself" to write almost never works–and the one thing you should do instead to keep burnout at bay.
The most rejuvenating, stimulating (and fun!) thing you can do to get inspired–even when you're completely tapped out!
The one negative thinking pattern that can stop you from getting your message out–and how to flip it around fast!
Why you don't believe in your ability to write right now– and how to get free of that mind trap, forever.
A natural, easy-to-create journal you can put together without writing a word–and why this particular technique will heal and inspire you almost straight away!
Module 3: Give Yourself Permission to Find Your Own Way
Another culprit of paralyzing writer's block? Perfectionism. It's time to learn how to stop overthinking, over preparing, over researching, over organizing, and over-editing…and seriously get over the need to "get it all right." Module 3 will teach you how to be creatively unstructured in a secretly focused way–and nip perfectionism in the bud.
You'll discover…
Why simply doing something different will break your own (stale) patterns and turn on your inspiration tap–and 7 quick and easy ways to do it!
The one magic ingredient that will help you fall in love with writing–even if you've always hated it!
Secrets of successful writers–including 5 must-know apps all professional writers use that will totally work for you, too!
Why even people who "love to write" wind up stuck and stalled sometimes– plus five time-creating strategies to improve your writing flow, so you can get more (awesome) words on the page with ease!
Module 4: Get Outside Help
What's a coach or content creator to do when you don't have one tiny flicker of inspiration–and the deadlines just keep coming? Sometimes you simply don't have the energy to create and you have to get support. This module is all about how to outsource non-creative writing tasks to other professionals, as well as how to draw on your own rich writing history and past content to put out more content, without actually writing more.
This module covers…
How to write when you have nothing new to say– plus secrets for leveraging what you've already created to make it fresh and new!
What you really need to know about outsourcing and leveraging other professionals–including which writing professionals to hire and which to avoid!
Unexpected sources of content and inspiration–including how you can use your own past writing as inspiration (really!)
When to hire a writing coach or an editor–and how to find the perfect one for you.
Why reading books about "how to write" can sometimes depress and paralyze you further–and how to find ones that don't (and why you'll love them!)
Investment:
4-session self-guided course: $499
One private coaching session with Steve Austin: $99
Steve's Blog Content Planner: $59
Purchased separately, you'd pay $657
But for a limited time, get everything for only $297


Don't Let Writer's Block Steal Any More of Your Time–End Your Battle with the Blinking Cursor Today!
Writer's block–like any other "block" you might stumble upon in the world of entrepreneurship–doesn't have to continue to trip you up. You can learn to write as easily and effortlessly as a professional writer–and you can learn how to prevent it from showing up again.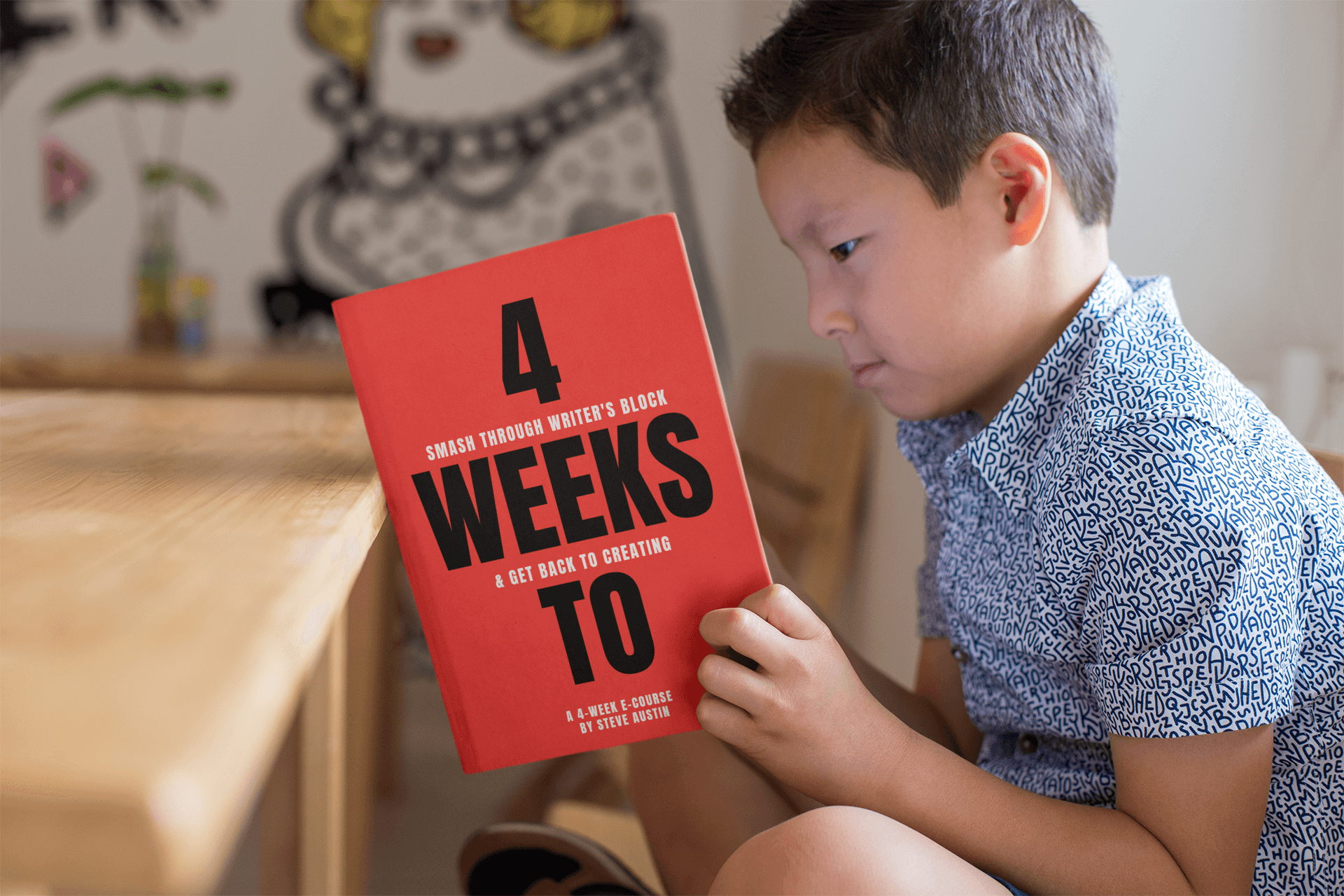 If you're more-than-ready to learn how to.…
Smash through writer's block and start creating up a storm
Speed up your writing process–without writing a single word (OMG yes!)
Become one of those writers whose only problem is getting yourself to stop (yep–this could be you!)
Communicate what's really important to you with ease–and finally reaching those who want and need to hear what you have to say (er, write)
Reclaiming or finding your true writing voice and sharing your true message–with joy!
Then it's time to bust through those writer blocks and get creating again.

The truth is: Writing for your business doesn't have to feel like a draining, boring, drab, terrible obligation. You can get your spark and inspiration back. You can recover from writer's block–and prevent it in the future, too…with just a few proven techniques.
Imagine...
The words just flowing from your fingertips right onto the screen like magic. Imagine enjoying the process of writing–feeling excited, in flow and turned on by what you're creating. Imagine writing feeling almost like second nature.
Loaded with tips that top-notch content creators and professional writers use to produce great content at the drop of a hat, no matter what, that's exactly what this course can do for you.
Ready to bust through whatever is stopping you from creating at your full potential–and start efficiently creating quality, highly-inspired content?
Make the investment now–and I'll show you the way
Your Instructor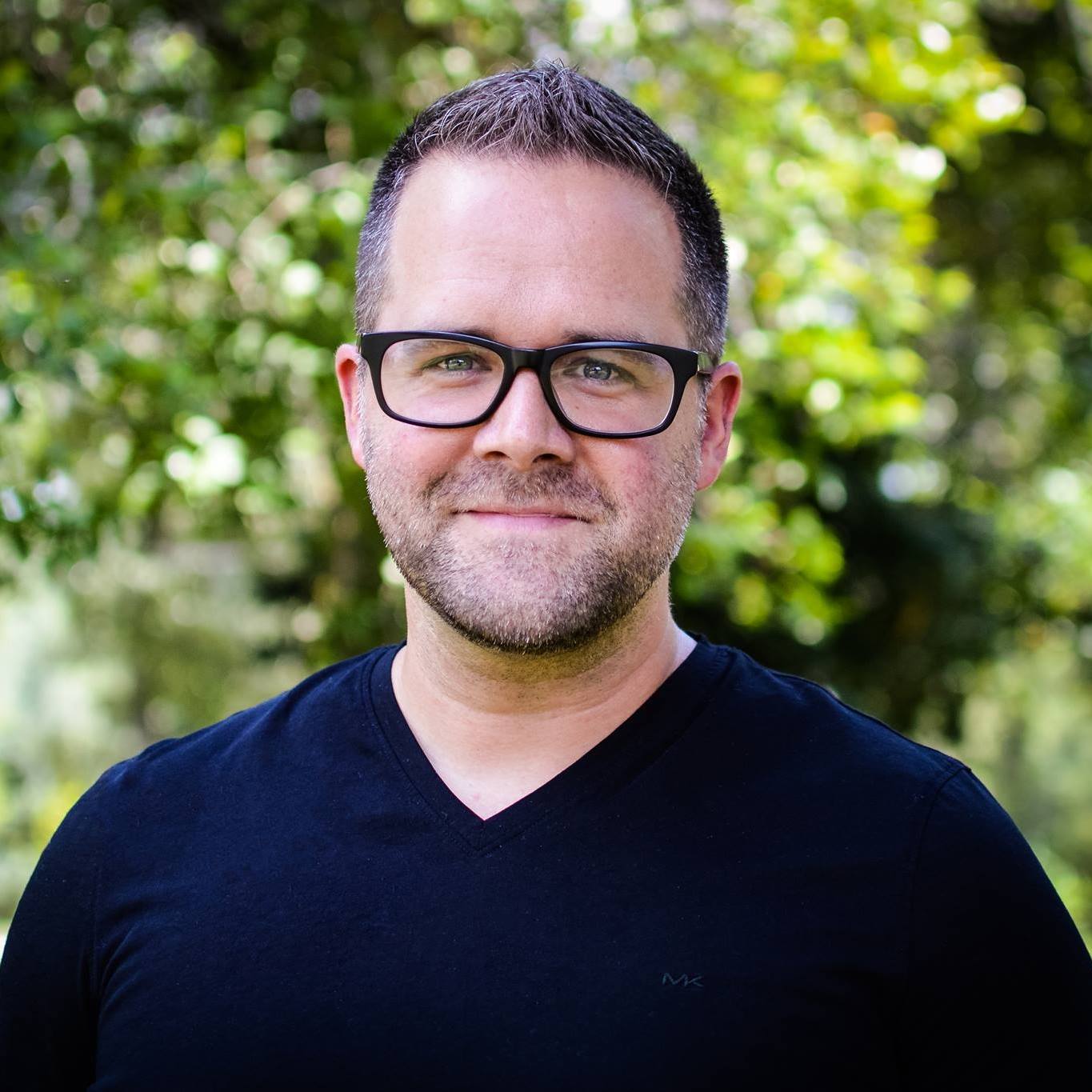 Hey, thanks for checking out my smashing new course (see what I did there?)!
I've been blogging since 2010, and I've even written a few books, including two Amazon bestellers: From Pastor to a Psych Ward, and Catching Your Breath.
I live in Birmingham with my wife Lindsey and our two kids, Ben and Caroline. Plus Shadow, the wonder dog.
If you have any questions, please feel free to email me at steve@iamsteveaustin.com
Courses Included with Purchase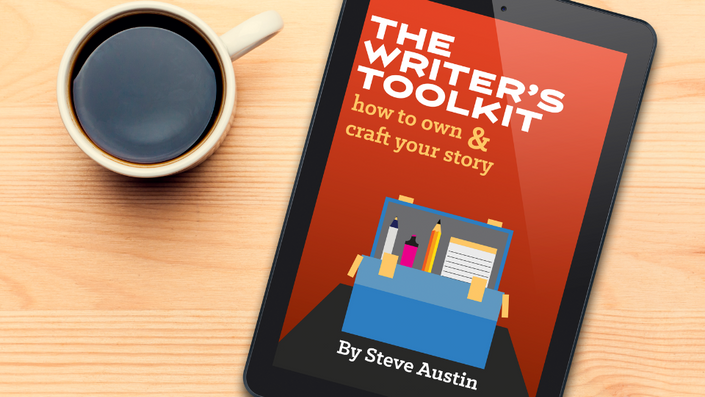 The Writer's Toolkit
How to Own and Craft Your Story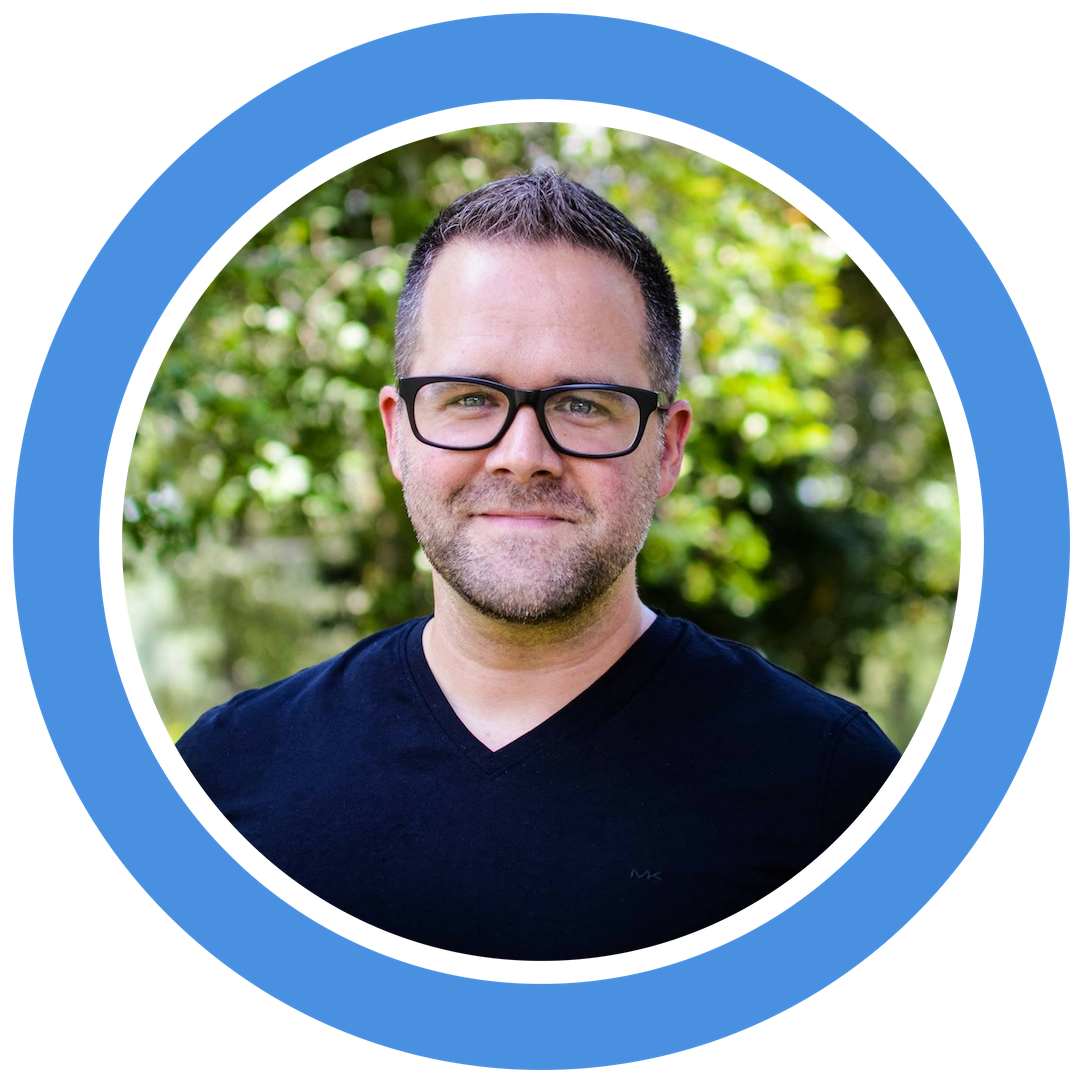 Original Price: $37
Frequently Asked Questions
When does the course start and finish?
The course starts now and never ends! It is a completely self-paced online course - you decide when you start and when you finish.
How long do I have access to the course?
How does lifetime access sound? After enrolling, you have unlimited access to this course for as long as you like - across any and all devices you own.
What if I am unhappy with the course?
We would never want you to be unhappy! If you are unsatisfied with your purchase, contact us in the first 30 days and we will give you a full refund.